Shop By
Category

Age Group

Price

Manufacturer
Product Comparison
You have no items to compare.
Category Shortcut
Playground Structures
Swings & Seats
Infant & Toddler
Handicap Accessible
Independent Play
Indoor Playgrounds
Swing Set Parts
When you want to make your playground a health-boosting play space for children, adding the right swing set accessories is the best solution. A swing seat needs to be comfortable, long-lasting, and secure, and at AAA State of Play, we have you covered. We have a full line of swing set hardware for sale that you can add to your existing playground equipment to repair broken items. You can also add features like a unique swing seat that helps to encourage proper development in a child. Scroll through our selection of commercial swing set parts, swing seat replacement options, and swing set kits to see all of the items you can purchase. Find what you are looking for at the best prices here!
Swing Set Components
AAA State of Play sells all the parts you need to maintain your swing equipment, from tire swing parts to replacement swings for swing sets. Here are a few of the items you'll find:
Triangle trapeze ring
Standard swing hanger
Tire eye bolts
Tire swivel rubber boot
Electrogalvanized swing chain
Coated swing chain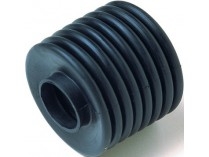 Our swing set accessories include replacement parts for swing sets as well as other park equipment. These playground accessories include items such as swing seats and chains, safety mats, hangers, and S-hooks. Infant and toddler swing set equipment is also available to add to or update your playground swing set. We also have swing set kits to recondition your old equipment. Installation is simple to do.
Replacement Swings for a Swing Set
AAA State of Play carries all of the swing set components needed to make repairs to existing equipment, from S-hooks to chains. We offer a number of replacement swing seat options, too, including cut-proof belt seats, molded swing seats, cushion-edge swings seats, and full-bucket seats.
Our high-quality materials result in commercial playground equipment parts that will withstand rough handling and changing weather. Metal swing set hardware and accessories such as chains, hangers, and hooks are corrosion-resistant. That means that they will last far longer than metal parts that are not rustproof. Seats for swing sets are affordable and come in many styles, including belt seats, tire seats, molded bucket seats for a baby or toddler, and full bucket seats. All seats and other swing set accessories are designed with the safety of your child in mind, providing a comfortable but secure play experience for every youngster at the park.
Our swing seats and chains help make playtime fun and secure for a child. The replacement swings for playsets are comfortable to swing on and durable, too. When you buy our affordable swing set accessories or a swing seat replacement, you know that playtime will be both safe and fun! Click on any component to learn more about our swing set accessories, or feel free to contact our expert customer service associates online or by phone for more information or a free quote. We are here to help you make the most of your playground equipment, so let us help you find the replacement swing seat or accessory for your child's playset.
Age Group: Not Applicable

Age Group: 2 to 12 years and Adults

Age Group: 6 months to 5 years

Age Group: 2 to 12 years and Adults

Age Group: 6 months to 5 years

Age Group: Not Applicable

Age Group: Not Applicable

Age Group: Not Applicable

Age Group: Not Applicable

Age Group: Not Applicable

Age Group: 6 months to 5 years

Age Group: Not Applicable

Age Group: Not Applicable

Age Group: Not Applicable

Age Group: Not Applicable

Age Group: Not Applicable

Age Group: Not Applicable

Age Group: Not Applicable

Age Group: Not Applicable