Poured Rubber Playground Surface
AAA State of Play is a distributor and installer of safety surface products for playgrounds, water parks, recreational facilities, tracks, equestrian facilities, dairy farms, schools, day cares, and all other places where recycled and virgin rubber safety surfaces are necessary. Featuring quality materials and construction, our rubber flooring for playgrounds and other outdoor spaces provides the safe ground you are looking for. We construct our poured-in-place rubber playground surface products with our own families in mind, so you can be sure that you are getting the very best for your loved ones. Just browse our online selection and you will see just what we are talking about!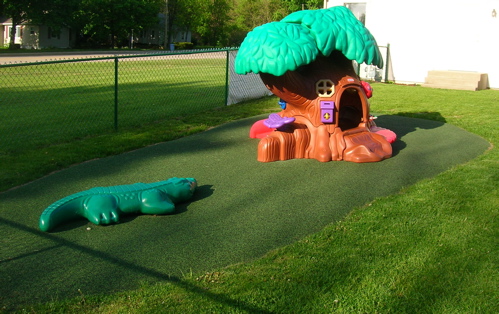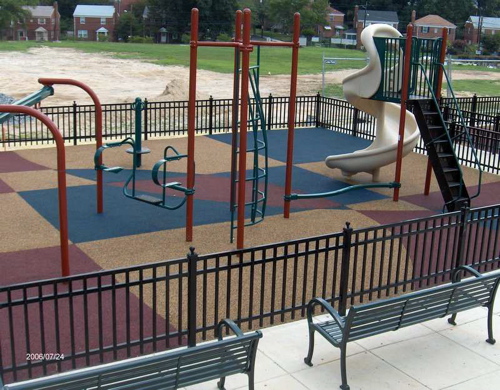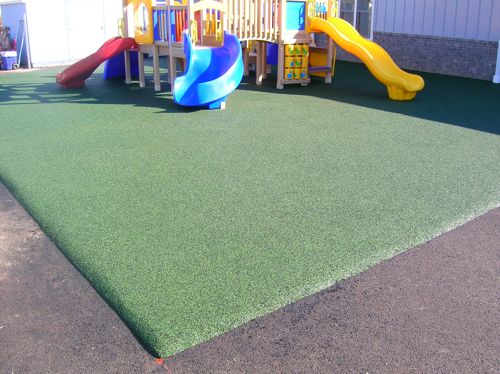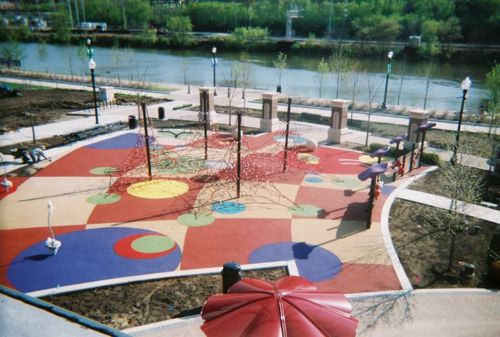 Poured-in-place rubber surfacing is our most popular playground surface installed nationwide. This commercial pavement is the most secure, long-lasting, and durable recycled-content surface currently in use. Recycled poured rubber flooring offers a durable replacement for traditional flooring for playgrounds, walks, warehouses, and more. To meet new standards for safety and accessibility, choose poured-in-place flooring when you make your purchase.
AAA State of Play has been installing poured-in-place surfaces for many years. Our installers have more than 20 years of individual experience working in a variety of conditions as they install poured rubber playground surface products. Unlike some surfaces, poured-in-place rubber requires specific climate conditions to lay the rubber. For example, it is best not to pour rubber in the rain. When the temperature is very hot, we need to use a different binder designed to cure in high heat, or the safety results for children will not be optimal. When the temperature is too low, binder will often not cure, thus most installations of poured rubber flooring in northern areas need to be performed in the summer or fall.
Contact any AAA State of Play representative for a one-on-one consultation over the phone or, when available, in person. We offer installation services in all 50 states and have been contracted in other countries. Our quality workmanship comes with crews that will be courteous and professional in every manner. Moreover, you will have your new poured rubber playground surface in no time!
Find more about the author: Kristen Breedlove